Vintage Native American Beaded Suede Doll Horsehair Ponytail Felt Moccasins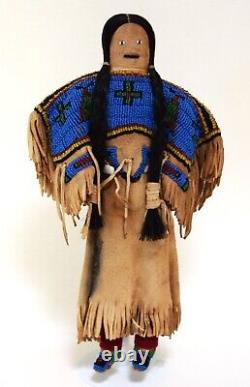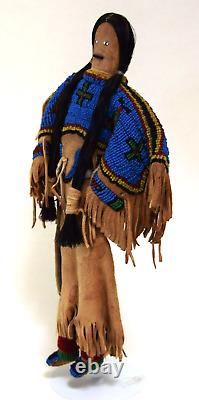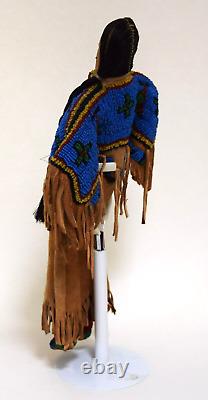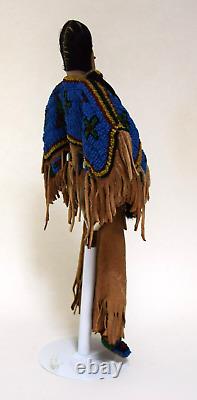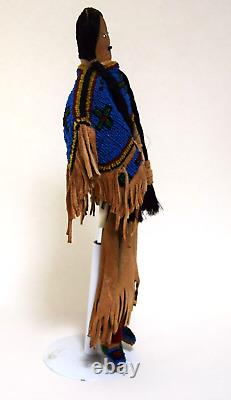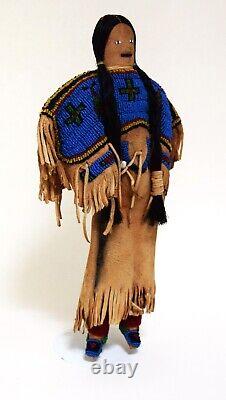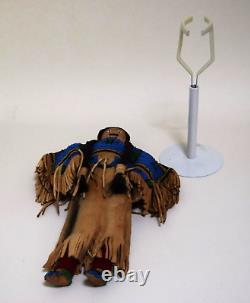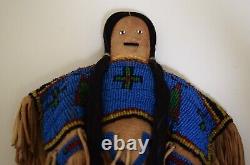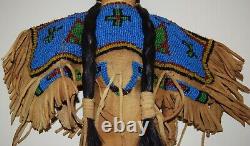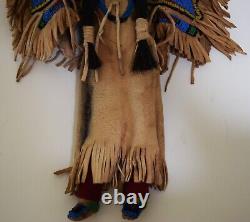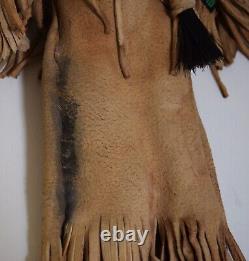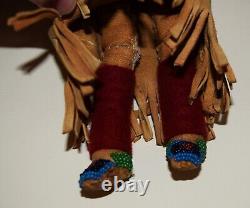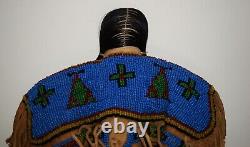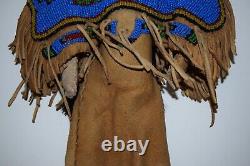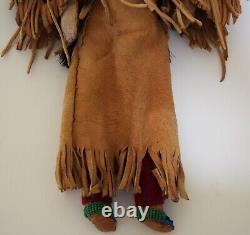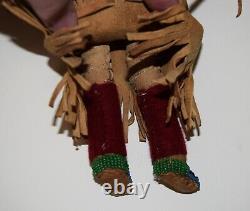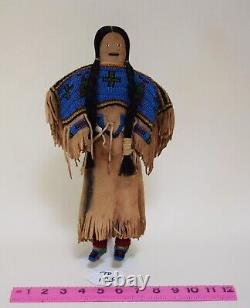 Native American Beaded Suede Doll with Horsehair Ponytail and Felt Moccasins. Native American Beaded Deerskin Suede Doll wearing beaded, fringed deer skin suede dress, belt and chocker decorated with beading, holding a Possibles Bag. A Knife with a beaded sheath is hanging off the beaded belt. The ponytails are made of black Horsehair. The beaded design on the front and back of the dress is of a hunting party; mounted hunters on horses. The facial details are beaded. The body and legs are deerskin suede. The entire outfit including the moccasins are beaded suede. Measurements:13.5" high x 7.5" wide x 2.5 deep. Condition: Minor scuffs or scratches from normal wear may be present. There is a dark, vertical discoloration/stain on the front of the dress. Thank you for viewing my listing.
Payments should be received within 3 days, if you need more time please let me know. If you require anything extra or want to insure lower priced items please contact me.
Thank you for your interest. Please contact me if that is your wish.

---