Phoenix Beaded Medallion Native American Made pow wow regalia Native Beadwork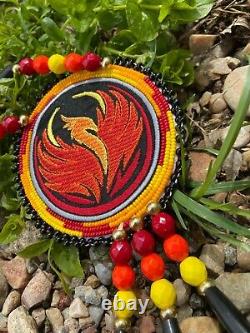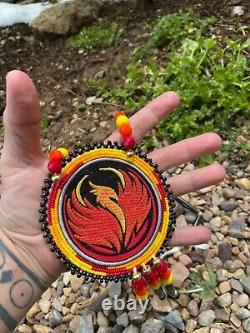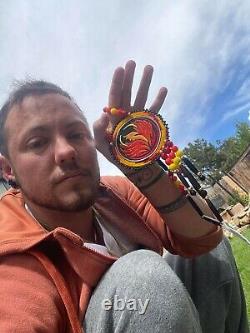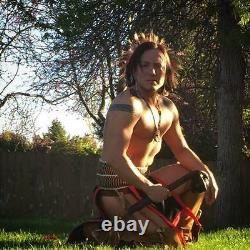 Last photo is of the actual artist. Many hours of sewing went into making this piece. Size 10 seed beads and the Phoenix. Beaded lanyards is 11 long on each side, not including the buckskin ties, DOES NOT UNTIE.
The phoenix has a lot of meaning to my Cherokee people. The rising from the ashes represents the return of our ways. The first newspaper to be written and read by indigenous people to Turtle island (That is still published today) Is called "The Cherokee Phoenix". Last picture in this listing is a photo of the actual artist.
TRIBAL AFFILIATION: Aniyunwiya Tsalagi (Cherokee). Your item comes with Certificate of Native American Made/Celtic Made Authenticity.

---