Native American Leather Bead Fringe Bag Crafted Artist Charles Hazel Fast Horse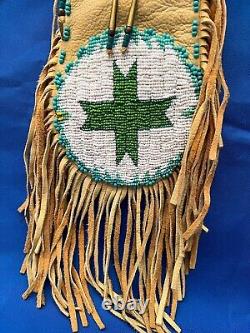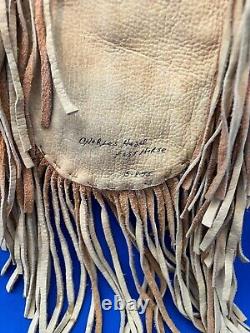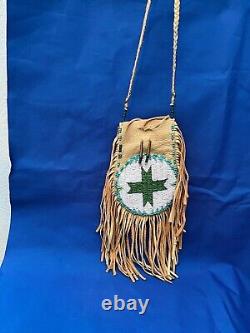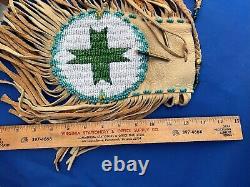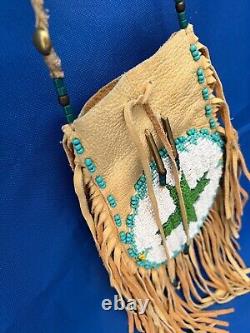 Handcrafted by Charles and Hazel Fast Horse of Pine Ridge Sioux Reservation in South Dakota. Acclaimed artist made contemporary Native American Crafts with deer hide, glass beads and authentic designs. It is signed and dated. We know it was designed personally for the recipient because she was a nurse and deeply involved with the American Red Cross.
They had a common interest because Charles was also a medicine man in the Oglala Sioux Tribe. The bag is in very good condition and would be a pleasure to own.

---