NATIVE AMERICAN BEADWORK-ORANGE & WHITE BEADED HORSE by KENNY DOSEDO-ZUNI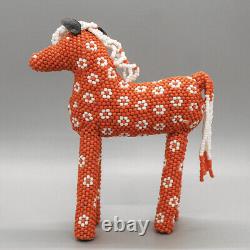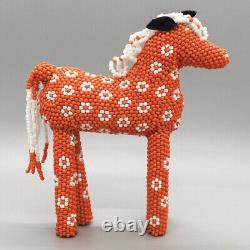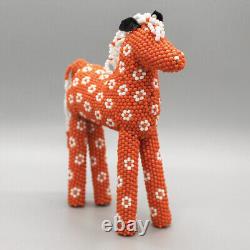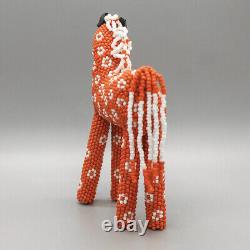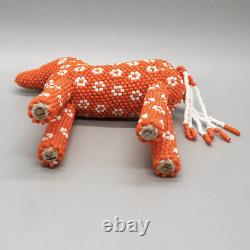 BEADED ORANGE AND WHITE HORSE. Vibrant beaded horse in orange and white seed beads with braided mane and long tail.
Horse is beaded over pillow (body) and wood (legs) forms using the Peyote Stitch. Measures 4 1/2 inches long, 1 1/2 inches wide, 5 inches tall.

---