Native American Beaded Coin Purse (Never Used)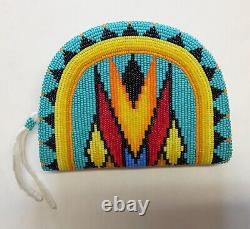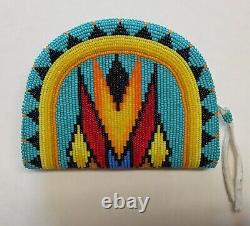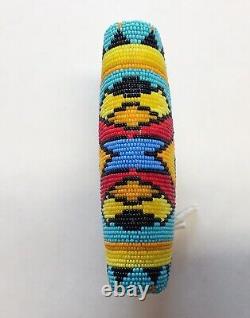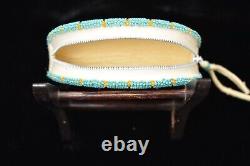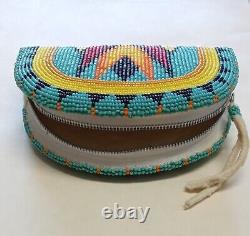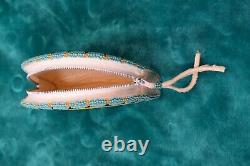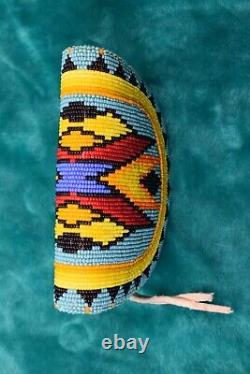 This beautiful coin purse measures about 5" wide x 3.3/4" high at the apex of the semi-circle. It is lined with bleached deer skin, and has a zipper for opening and closing. The outside is fully beaded. It has been packed away for about 40 years. My Mother lived in Montana. She bought items from Indian Trading Posts, made by the "People of the Plateau" which comprises the states of Oregon, Washington, Idaho, Montana, and southern British Columbia.
Although 40 years old, this purse is in "new" condition. No flaws, stains, missing beads or other issues.

---