K. D. Fast Horse, Native American, Leather And Hand Made Beaded Turtle Amulet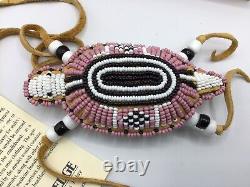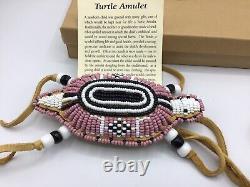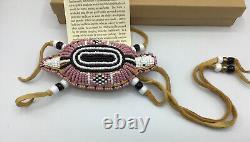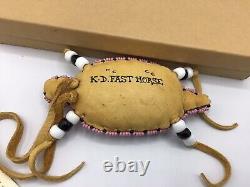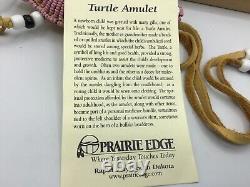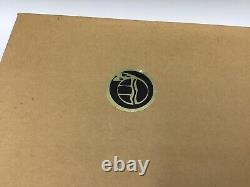 This Native American made leather and beaded turtle amulet is a true masterpiece crafted by Artisan KD Fast Horse. The intricate beadwork and exquisite design speak volumes about the skill and artistry of the maker.
The turtle symbolizes longevity and resilience, making it a perfect addition to any collection. This piece is perfect for collectors and enthusiasts alike, with its rich cultural significance and stunning craftsmanship.
The leather is of the highest quality and the beads are meticulously hand-stitched to create a unique and beautiful pattern. This item is a must-have for anyone looking to add a touch of Native American art to their collection. Approximately 5 long head to toe.

---