Celtic Gay pride beaded medallion Native American Made LGBTQ Pride triskelion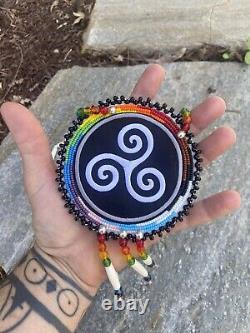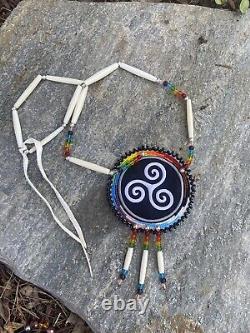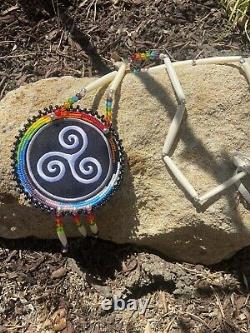 Stunning one of a kind piece featuring a patch at the center of a celtic knot. 4 1/4x 4 1/4" medallion with a 32" long lanyard. Featuring size 10 seed beads, hand made by myself. I also donated items to various prisons to help fund their Native American programs and help those who can not help themselves.
Inedible meat is donated to zoos and local raptor rehab facilities. Clan member of Clan Crawford and Clan Fraser of Lovat.

---